Description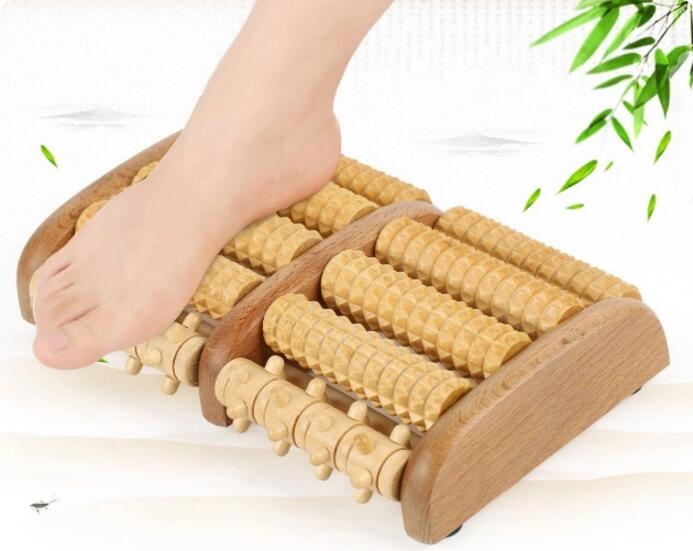 This is really the best wooden foot roller massager.With our professional designing,this WR2 wooden foot roller massager can replace people's hands and give you the same feeling and effects.This wooden massager can relieve your body pain and impove your health effectively.
✔ENHANCED: New & improved arc suitable even for high arches. Redesigned roller texture optimized for foot kneading.The massage ball on the massage will improve your blood circulation. Further more,it will improve your health both body and mental.
Using our wooden foot roller massager is extremely easy and simple. All you need to do is just slip off your shoes and simply roll off your feet on these foot rollers. Rolling your feet on these foot rollers helps you stimulate the pressure points present in your feet and helps you relieve the tired feet, soreness and foot aches. You can do it anytime and anywhere. Apart from its benefits to feet, the foot roller also assists in recharging with energy to your entire body.
✔RELIEVES: Plantar fasciitis, foot arch & heel pain,heal spurs,pain relief.
✔Eco-friendly Wooden rollers:  Unlike other plastics rollers,This wooden massager is made of pure natural wood. The wood we choose is Theaceae or Peech which is eco-material for your health.
✔RELAXES: Rejuvenate tired & sore feet. Perfect for those constantly on their feet.
Ainics wooden foot roller massager is made on the principles of reflexology and accordingly work in relieving pain from your feet. According to Reflexology, there are certain pressure points found in our feet. By using this massager you can activate these different pressure points. This massager contains their raised points corresponding to the pressure points on our feet.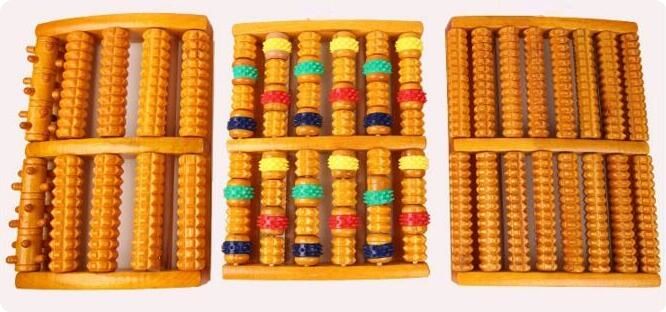 ✔How Exactly our smart Roller Benefits your Feet?
You can get relief from the foot pain, or any type of soreness in your feet, once you massage your feet with the masager.
With the use of massager, you can ensure a proper circulation of the blood in your feet.
When you roll off your feet in a wooden massager, you can find your feet will feel massaged and remain relaxed.
✔BONUS: Free laminated foot chart & detailed instructions included within package.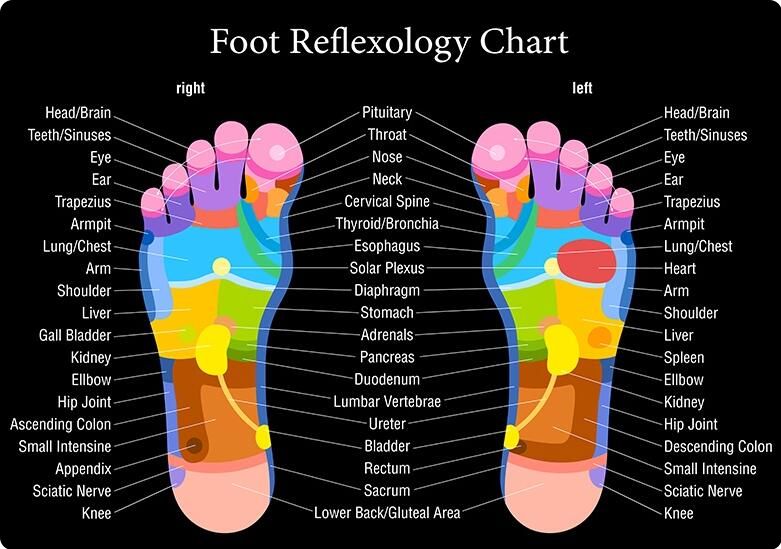 ✔LIFETIME GUARANTEE **Promotional Launch Price For Limited Period**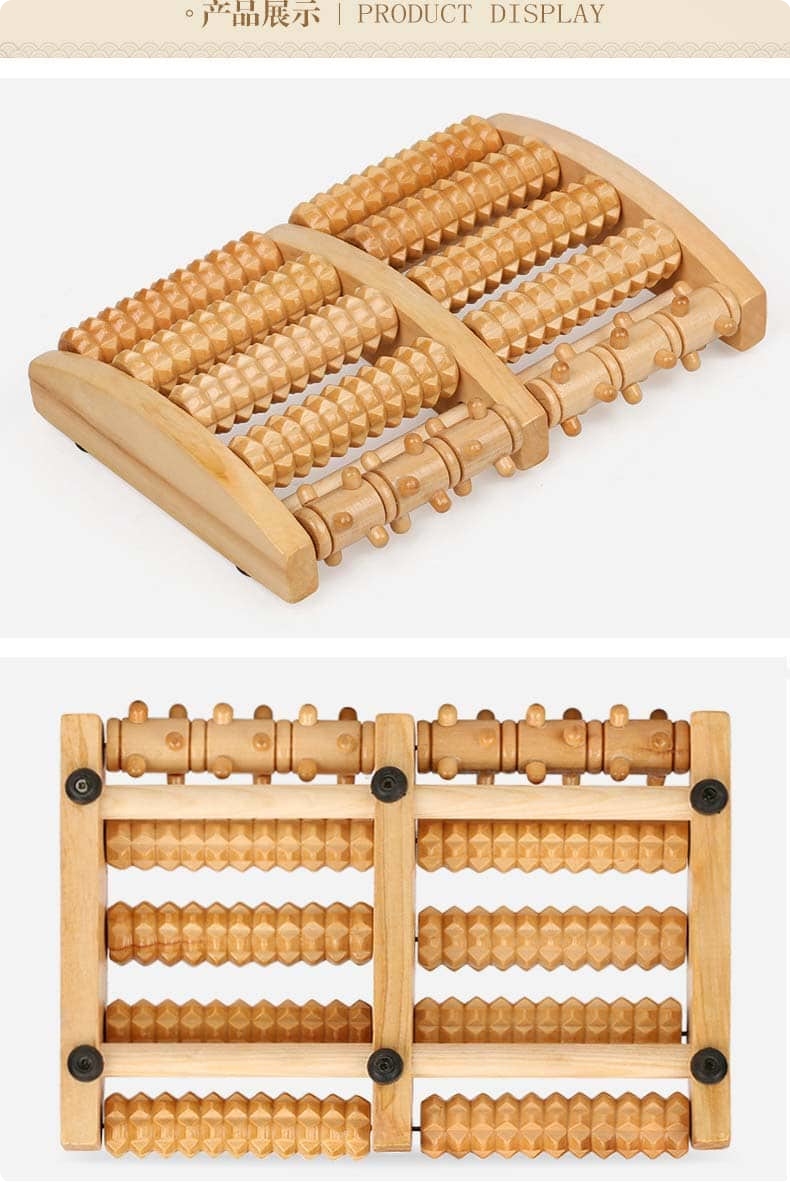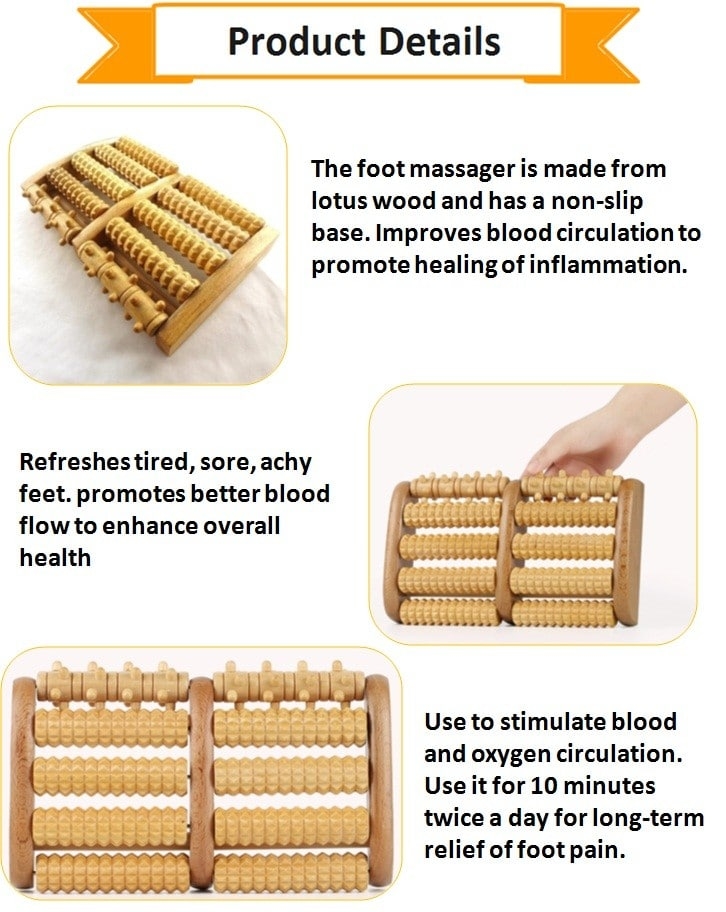 Product description
Original Manufacturer: To deliver the lowest cost and highest quality massagers to our customers, AINCS took the extra step to delivery this wooden foot roller massager to clients directly. That means we cut all the traders and wholesalers process to save cost for consumers. If you are looking for the best foot roller,you don't need to go to the traders and wholesalers store to waste a big cost.
Safety using Information
How to use this wooden foot roller massager?
Using the foot roller is extremely simple and easy!
Firstly,you can just slip off your shoes and simply roll off your feet on these foot rollers.
Then the wooden massager will start to massage your heel spurs and toes.
For long-term relief of foot pain,Use it for 10 minutes twice a day !
Please remember do not take off your socks when your are using this trigger point if all you family use this massager together. This can avoid infection at your feet.
Free shipping policy:  Any order up to 5 PCS will be offered free shipping for this item !