Description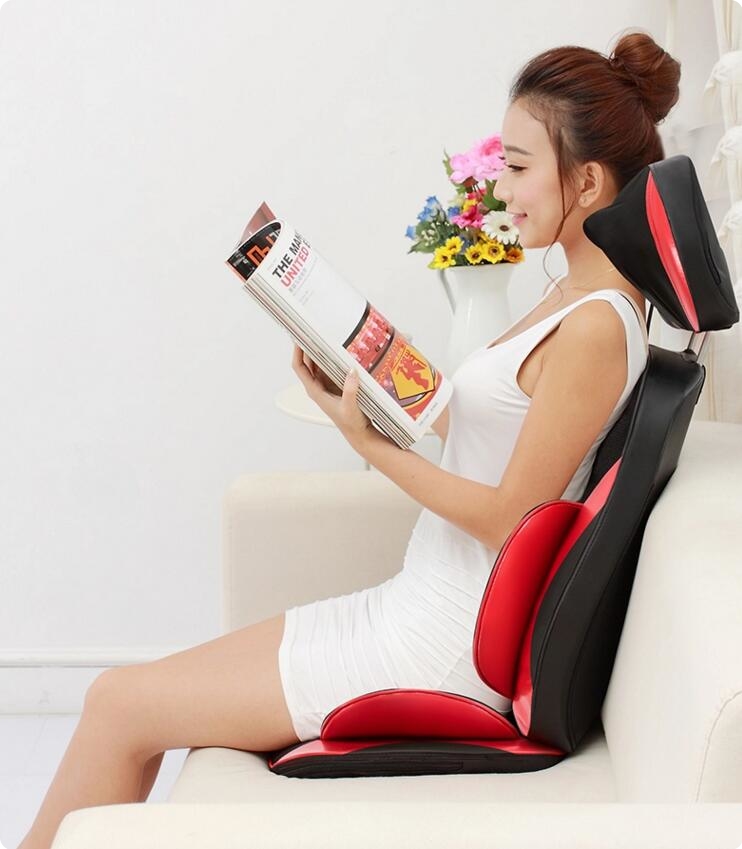 Do you feel tired after a whole day work? Are you looking of the best massage cushion? Why leave the comfort of your home to enjoy a full-body, professional-quality massage? With the MC2 Luxury 3D massage chair pad, your home becomes place for your favorite spa. Sleek in design, the MC2 portable massage chair offers premium-grade Shiatsu massage therapy. MC2 are ready to relieve improve blood circulation and achy muscles for you . More versatile than ever, it now comes equipped with added features that will make your massage experience simply extraordinary.
The new MC2 focuses independently on your upper back,full back,and lower back areas. It also targets the neck region from multiple angles, bringing Shiatsu and rolling massage therapy to the rescue. From top to bottom, the MC2 portable massage chair delivers.
SPECIALLY DESIGNED 3D ROTATING BALLS: The 3D rotating balls are specially designed to penetrate deep into your muscle tissue. In this way, the strong kneading and penetration imitates a real massage therapist hands. Included is an adapter for the home and car, so you can use the shiatsu massage cushion to make any chair the best seat in the house, office or car!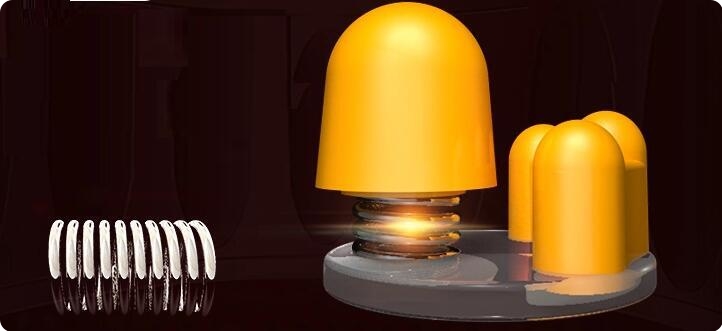 NECK KNEADING MASSAGE: The 8 deep kneading rolling nodes massage the neck muscles, relieving any tension. There are two different modes – clockwise and anticlockwise. At the same time, the heat function – which can be turned on and off – soothes your neck muscles helping you relax from a stressful day of work.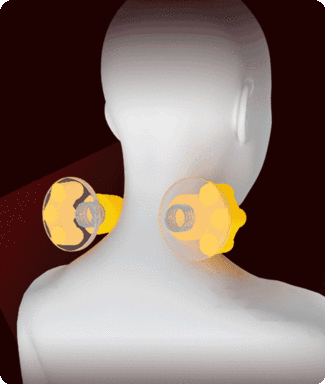 BACK SHIATSU & ROLLING MASSAGE: Adjust the position of the massage rollers to focus on the area you want to target. Or alternatively, allow the massage nodes to travel up and down the whole of your back for total relaxation.You can also choose to have the massage nodes perform kneading, waving and shiatsu massage.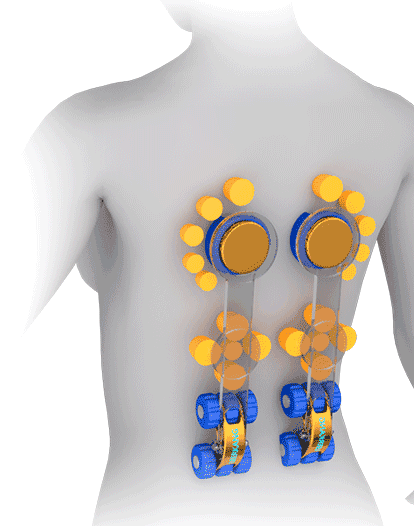 HIP VIBRATION MASSAGE: The massage chair pad features three levels of vibration massage, including high, medium and low.
SAFE TO USE: This portable massage chair has an automatic 15-minute shut off feature that protects the device from damage and conserves energy in case you forget to turn the massager off. You can enjoy massage any time and any where in you daily life: This best massage cushion will keep you feeling relaxed all day at home,at the office or in the car!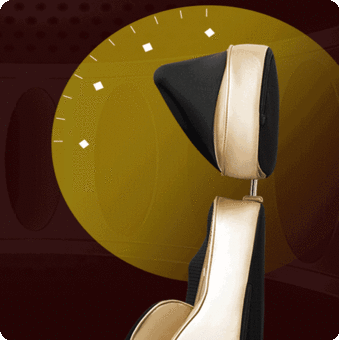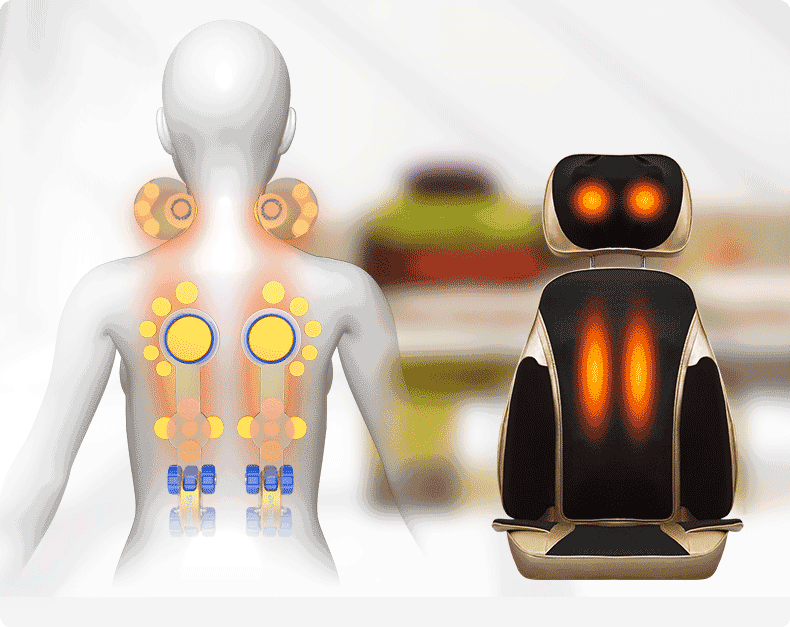 Uniquely designed airbags that are strategically located throughout the portable massage chair inflate and deflate independently to provide relief of muscle tension and a wonderfully soothing effect. Airbags are programmed to apply acupressure to shoulders, arms, hips, calves (3 levels of airbag intensity control).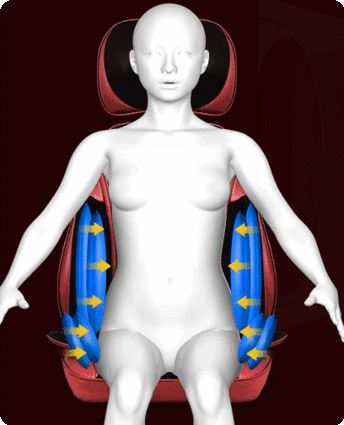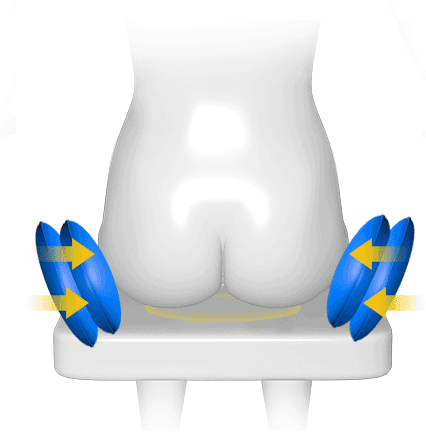 To your family,friends,lover,colleagues: This massage chair pad is a perfet gift for Thanksgiving,Chrismas,Father's Day,Mother's day,Birthday and Parties. After a long day dealing with the office work or housework,this product is a great way to unwind and relax. It really does help your back and muscles feel less tight and I feel that since using it you will be sleeping better at night as well. This is the best massage cushion and if your looking for a great massager we highly recommend this one.
Product description
This massage chair pad has three massage variations- full back, lower back and upper back massage. This making it versatile and perfect to use in the office or at home. It is really a great product if you're looking for a lower back massager with heat. To ensure complete customer satisfaction, we at AINICS will always work hard to solve any problem you might have with any of our massagers. We warrant our retail products to be free from defects in materials and workmanship that result in failure during normal usage. With its adjustable back strap,It can be easily attached to any chair you want.
Benefits –
1. Heating function that soothes aching muscles.
2. Relieve shoulder pain, blood circulation problem pain, fatigue from excessive and stress.
3. Ergonomic design is perfect to use on lower and upper-back, neck, abdomen, calf and thigh areas.
4. Relax tense muscle.
Important information
Safety using Information
Technical Advice for using this portable massage chair:
Please check that the power plug is firmly connected to the outlet If your massager is not operating properly.
Please also confirm that the power supply cable DC connector is securely snapped into place.
When the Shiatsu massage cushion is powered off,it is programmed to 'park' at the bottom of its rolling track. The massager will continue to 'park' once power is restored If power is cut. It may be that the device needs to cycle through its 'parking' routine,If your device is not responding to remote control commands upon initial powering on of the device.
Operation
How to operate this Shiatsu massage cushion?
1. Plug the AC Adapter into an electrical outlet in your room.
2. Fix the back strap to your chair.
3. Sit on the cushion in a comfortable position.
4. Press the power button once to turn on the massager.
5. Pressing the "up" or "down" buttons will make the massage nodes go straight up or straight down.
6. Start your warm, shiatsu massage just the way you like it!
Original Manufacturer: To deliver the lowest cost and highest quality massage chair pad to our customers, AINCS took the extra step to delivery this Shiatsu massage cushion to clients directly. That means we cut all the traders and wholesalers process to save cost for clients. If you are looking for the best massage cushion,you don't need to go to the traders and wholesalers store to waste a big cost. AINICS MC2 SHIATSU neck and back massage cushion with heat. Deep kneading and rolling massages at the neck, upper back and lower back help relieve muscle tension and improve blood circulation.It can also treat upper and lower back pain. Built-in double vibrating motors at the hip relaxes the body and strengthen metabolism. The unique up-down motion of the massage nodes was designed with the concept of somatology. To imitate real full body rolling and kneading massage with human hands,Multiple massage heads work together.