Description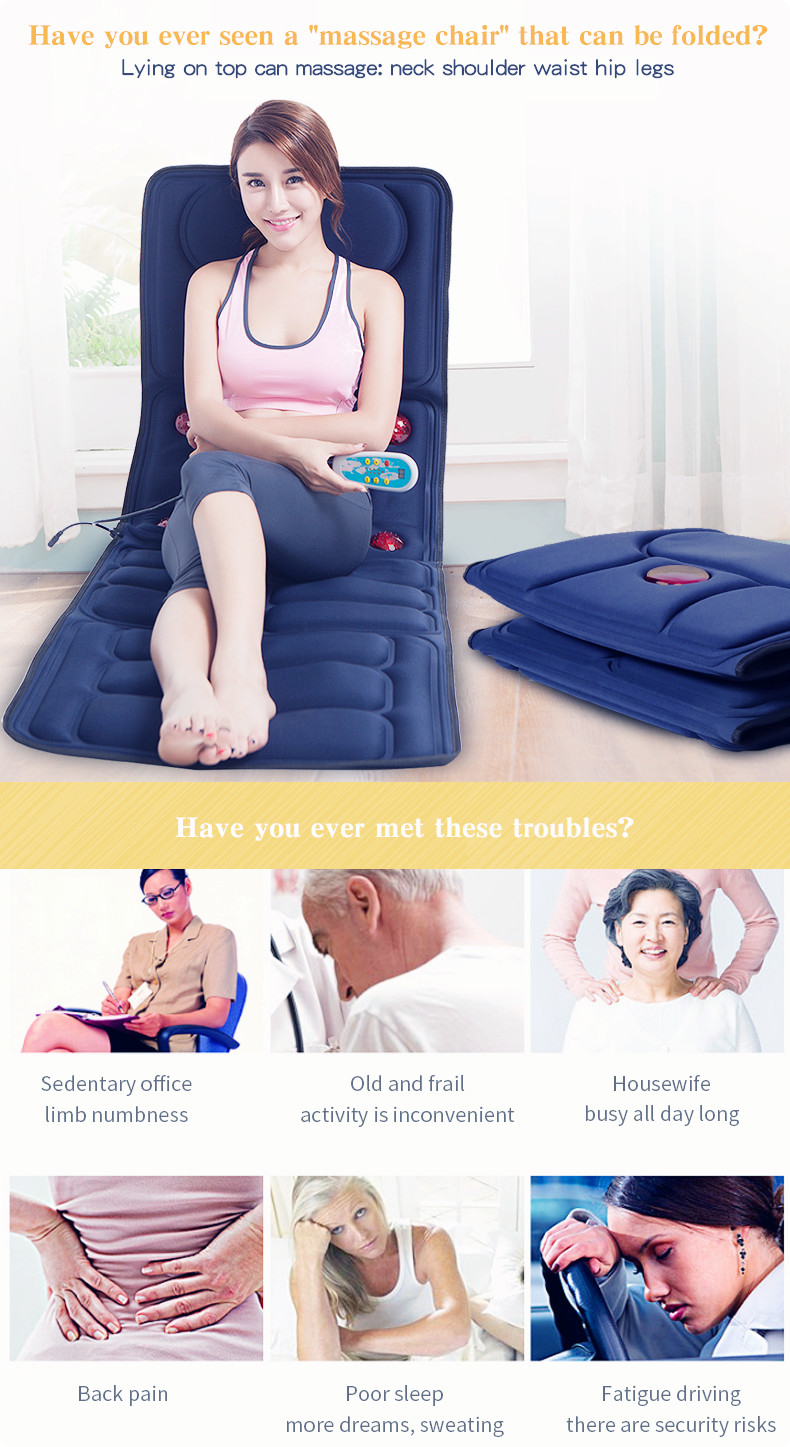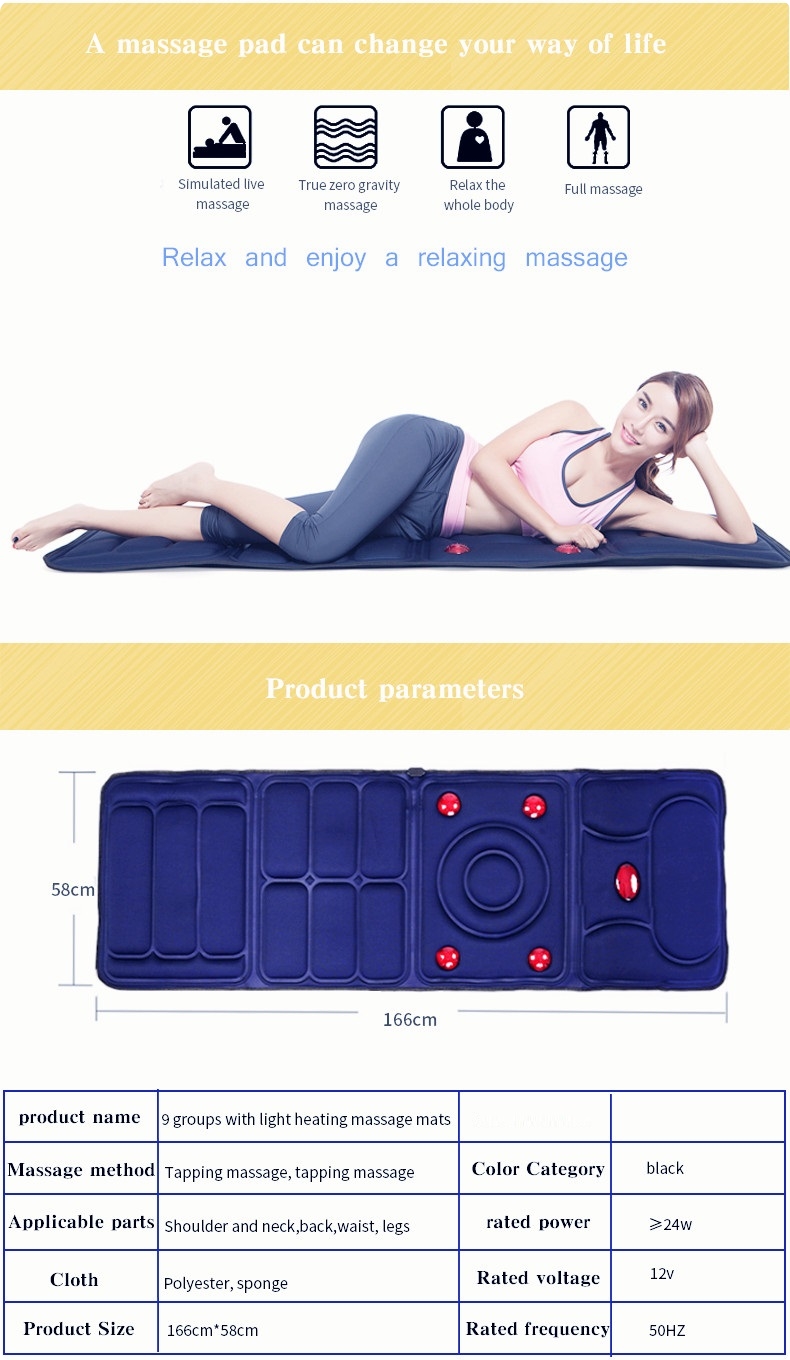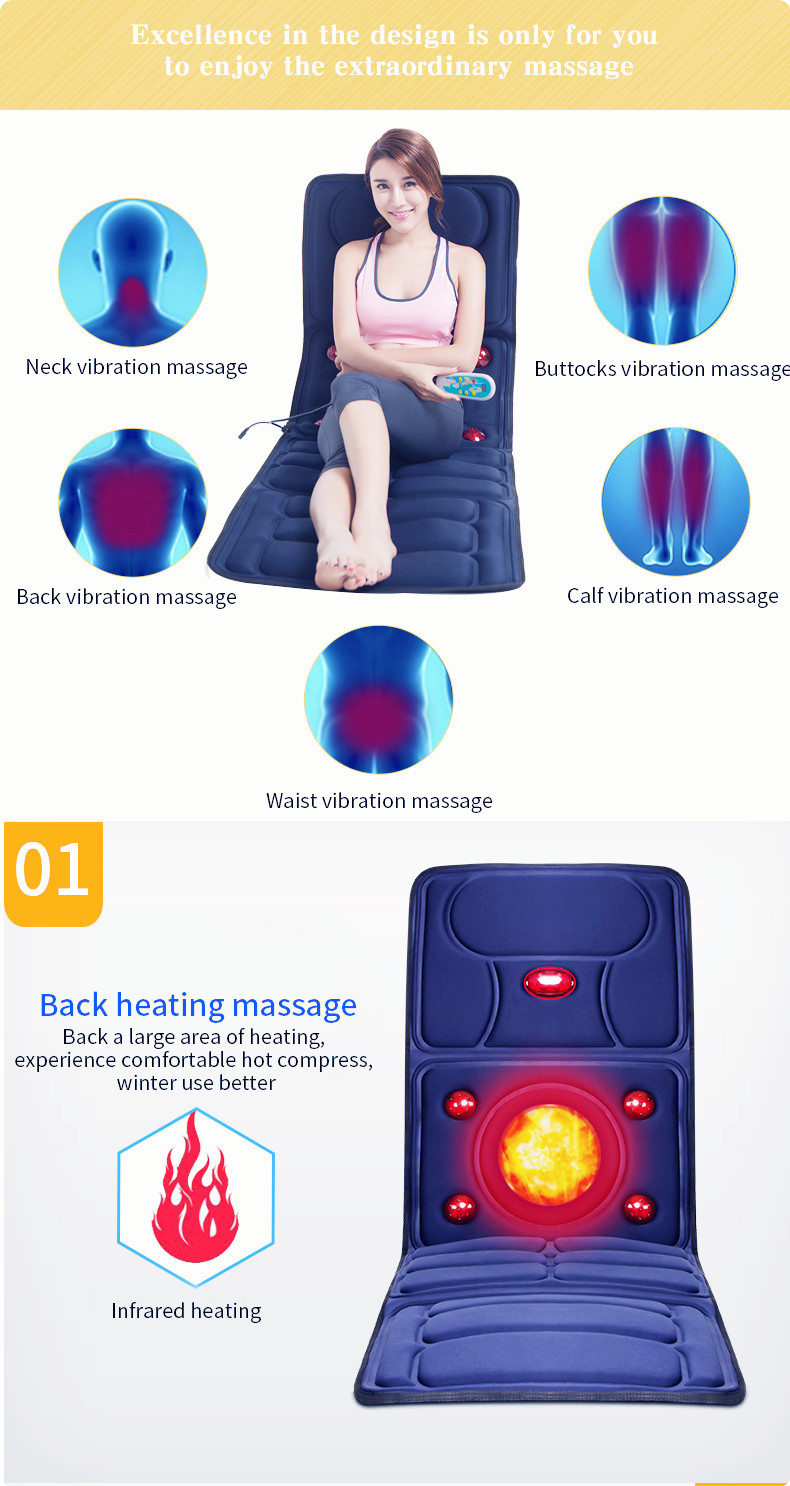 The AINICS MP1 Vibrating Massage pad with 5 infrared Heating light and 9 vibrating points that penetrate deeply into your back and thighs. It is effective to help release stress, aches, tension and knots. Features also an optional heat therapy, radiating gentle warmth, to sooth and loosen tight muscles. Heat therapy can also be used by itself without the massaging function.
After a long day dealing with the office work or housework,this massaging heating pad is a great way to unwind and relax. It really does help your back and muscles feel less tight. And you will find that since using it you will be sleeping better at night as well. This is the best massaging heating pad and if your looking for a great massager we highly recommend this one.
HIP VIBRATION MASSAGE: This electric heating pad features three levels of vibration massage, including high, medium and low.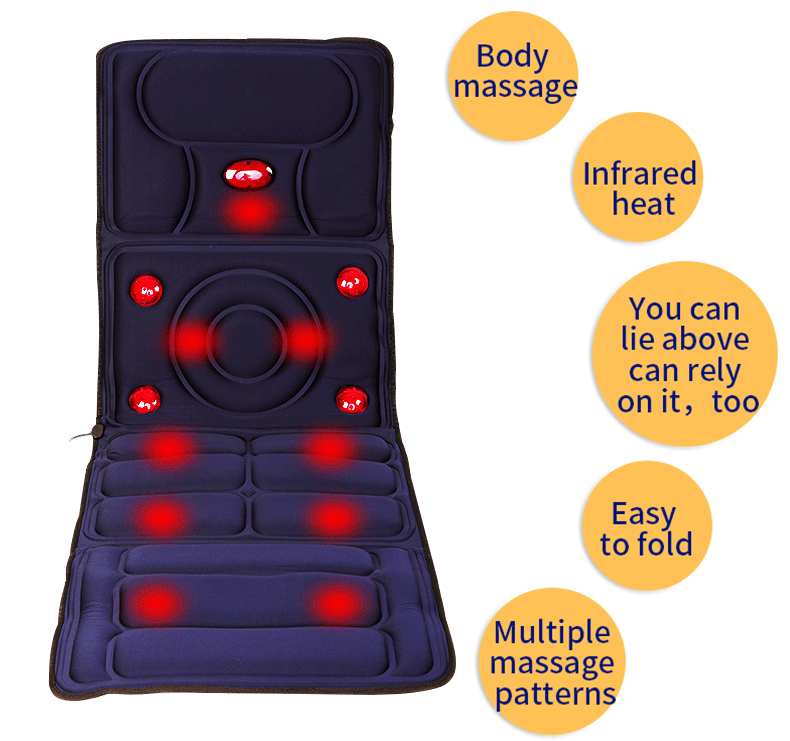 SPECIALLY DESIGNED 3D ROTATING Massage: This massaging heating pad is specially designed to penetrate deep into your muscle tissue. In this way, the strong kneading and penetration imitates a real massage therapist hands. Included is an adapter for the home and car, so you can use this electric heating pad to make any chair the best seat in the house, office or car!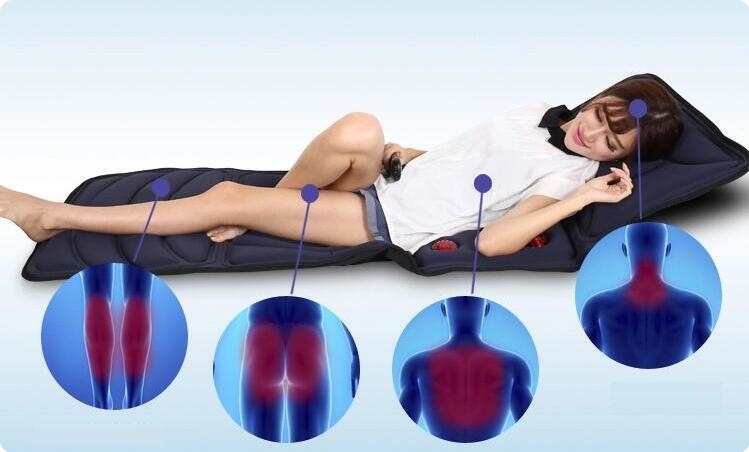 Infrared heating: This pad offer full back heating massage with infrared heating light. It's very effective for pain relief. It offer a large heating area for you back.You will experience comfortable hot press. Even in the winter, you can use it to warm your full body.
8 Massage Modes and 5 Intensive Settings: The 9 deep kneading pressure points massage your full body, relieving any tension. There are 8 modes and 5 strength for you to choose to meet your individual needs. Different modes have different experiences. At the same time, the heat function – which can be turned on and off – soothes your neck muscles helping you relax from a stressful day of work.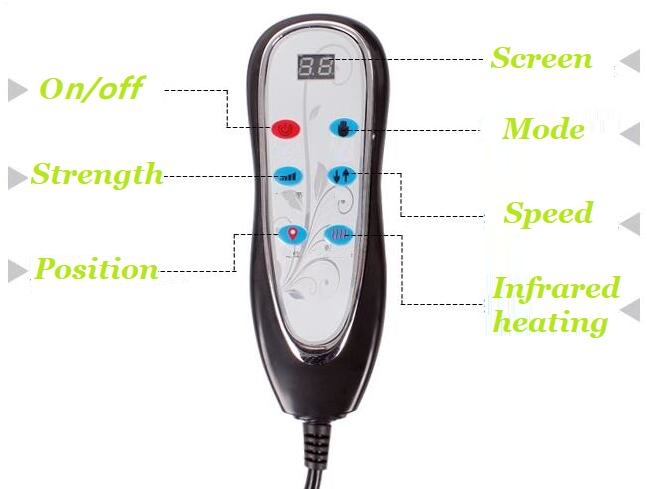 SAFE TO USE: This electric heating pad has an automatic 15-minute shut off feature that protects the device from damage and conserves energy in case you forget to turn the massager off.Also there is overheat protection chip to make sure that massaging heating pad will not work overheat.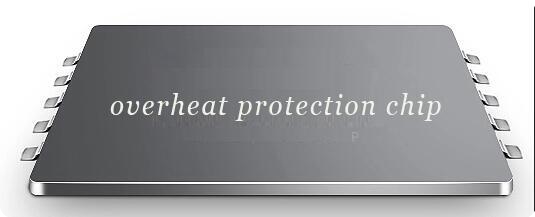 You can enjoy massage any time and any where in you daily life: This electric heating pad will keep you feeling relaxed all day at home,at the office or in the car!
To your family,friends,lover,colleagues: This shiatsu massage cushion is a perfet gift for Thanksgiving,Chrismas,Father's Day,Mother's day,Birthday and Parties.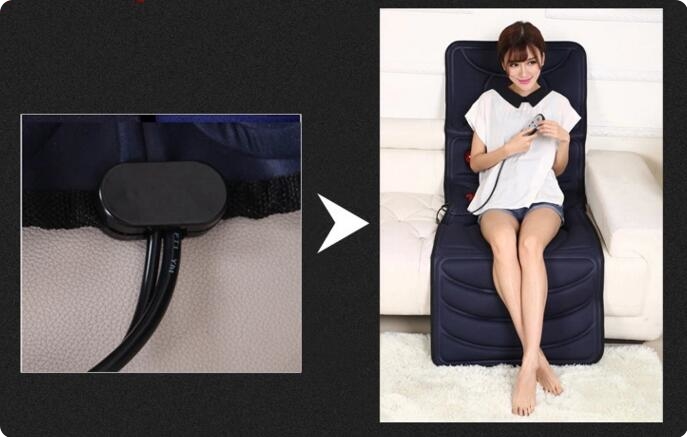 Original Manufacturer: To deliver the highest quality and lowest cost massagers to our customers, AINCS took the extra step to delivery this massage pad to consumers directly. That means we cut all the traders and wholesalers procedure to save cost for clients. If you are looking for the best full body massage mat,you don't need to go to the traders and wholesalers. Our store are here for you to avoid wasting the extra time and cost.