Description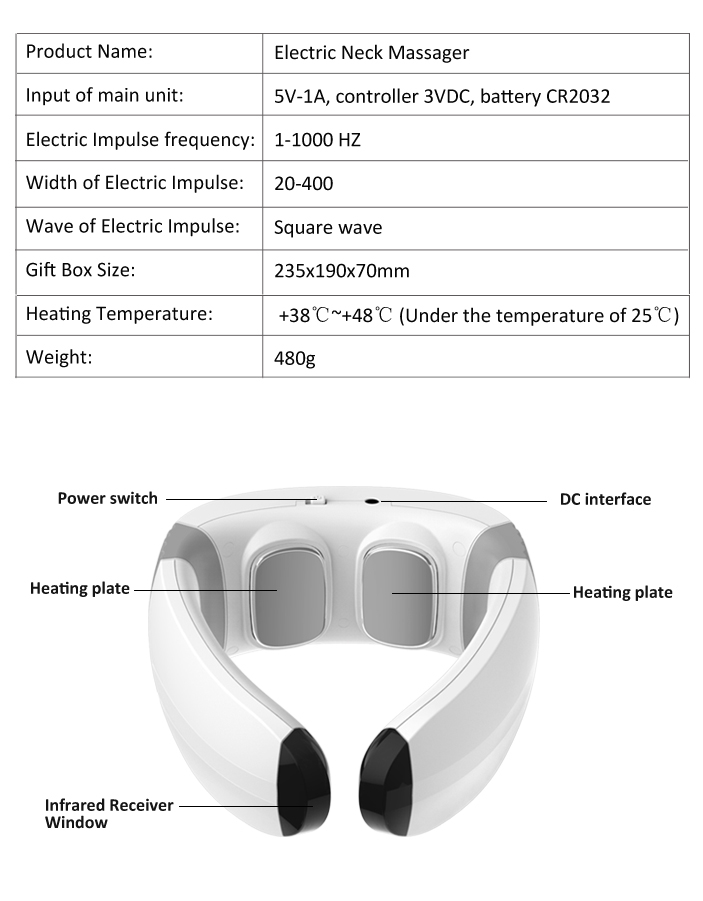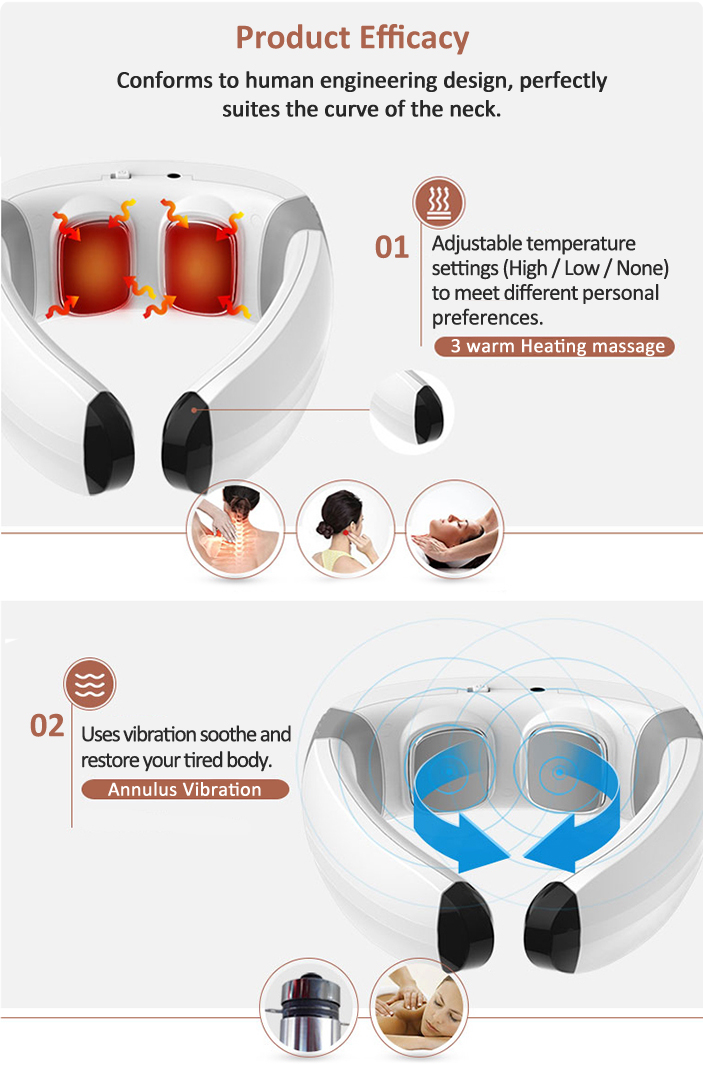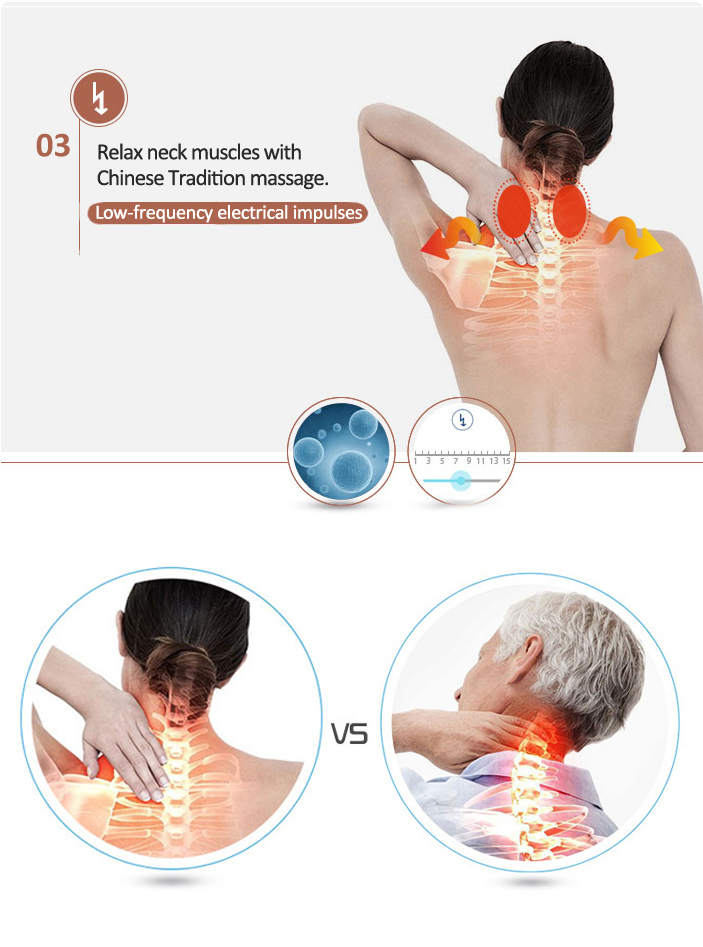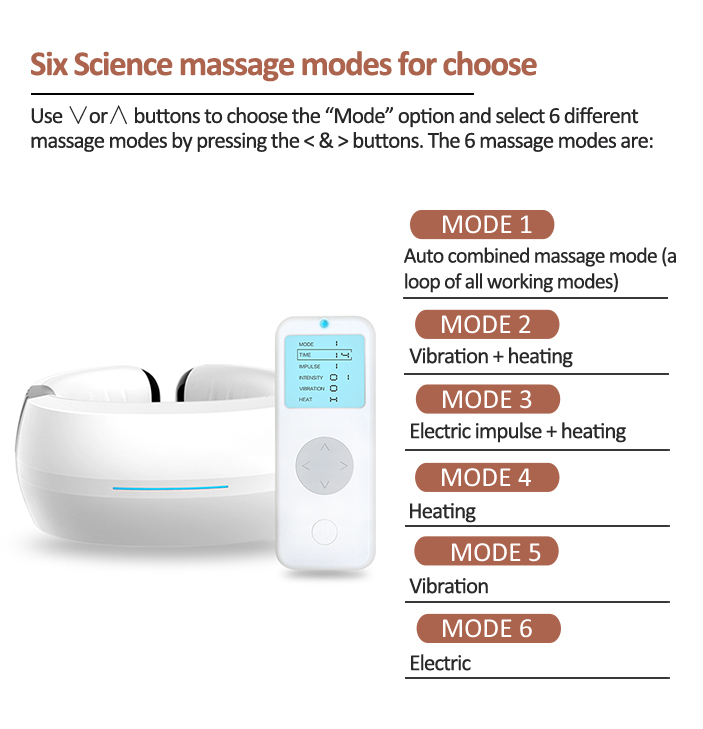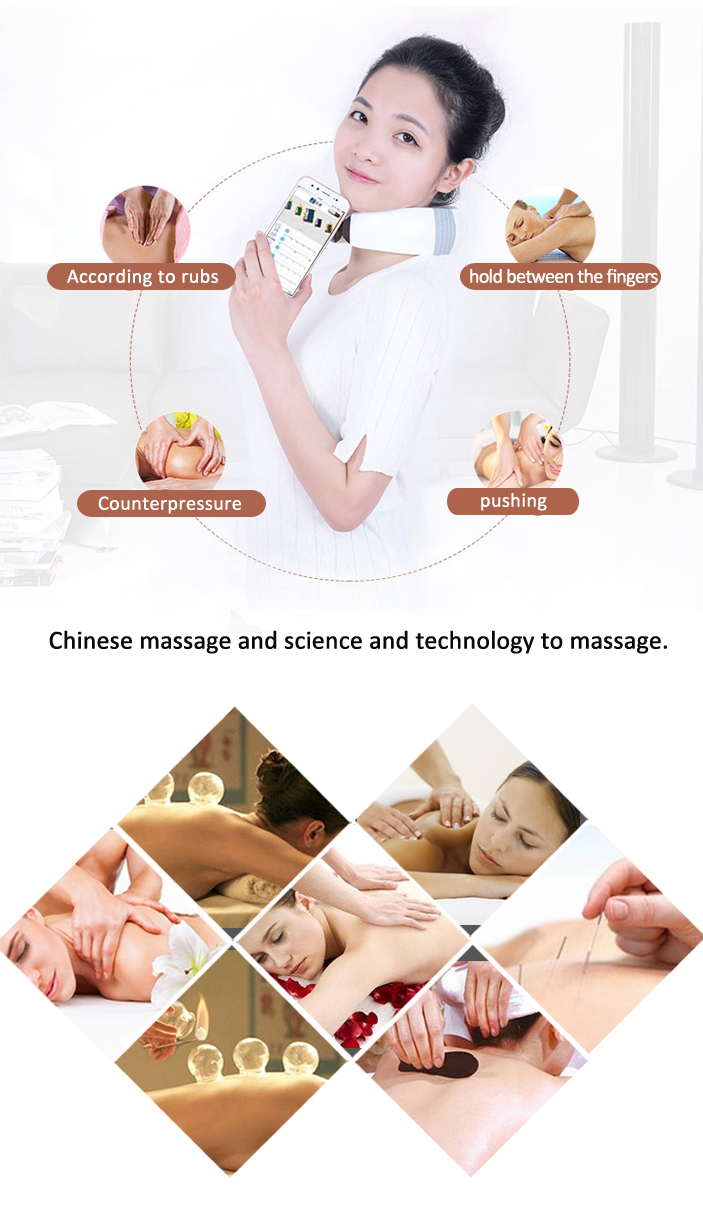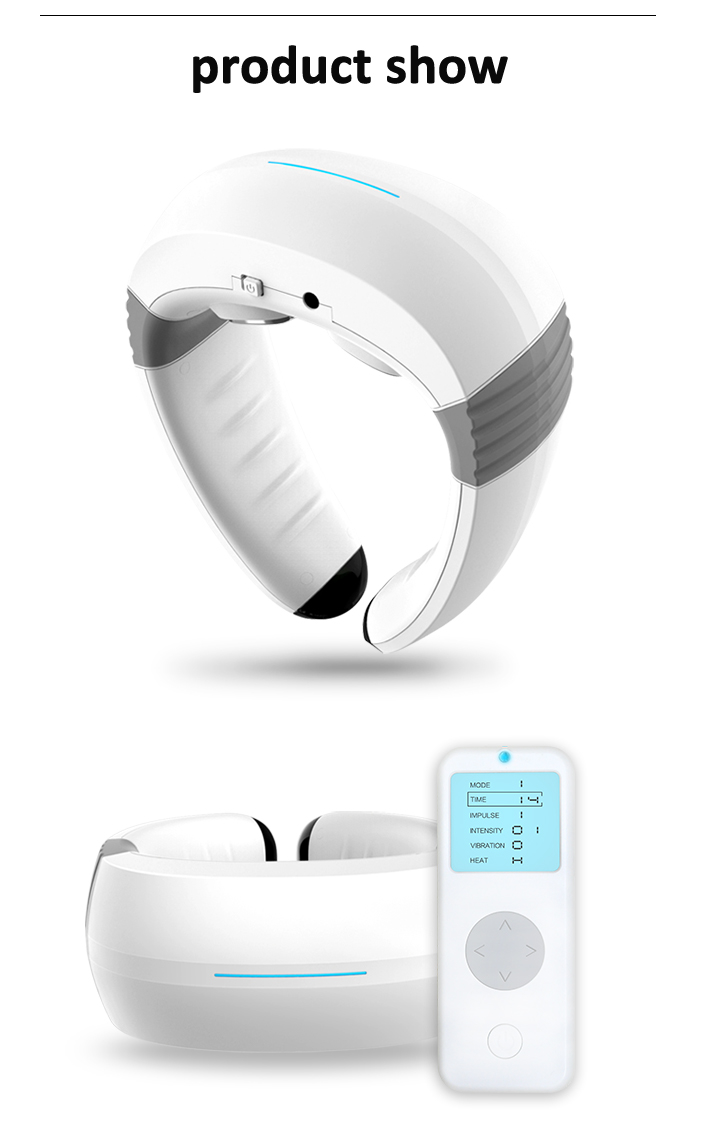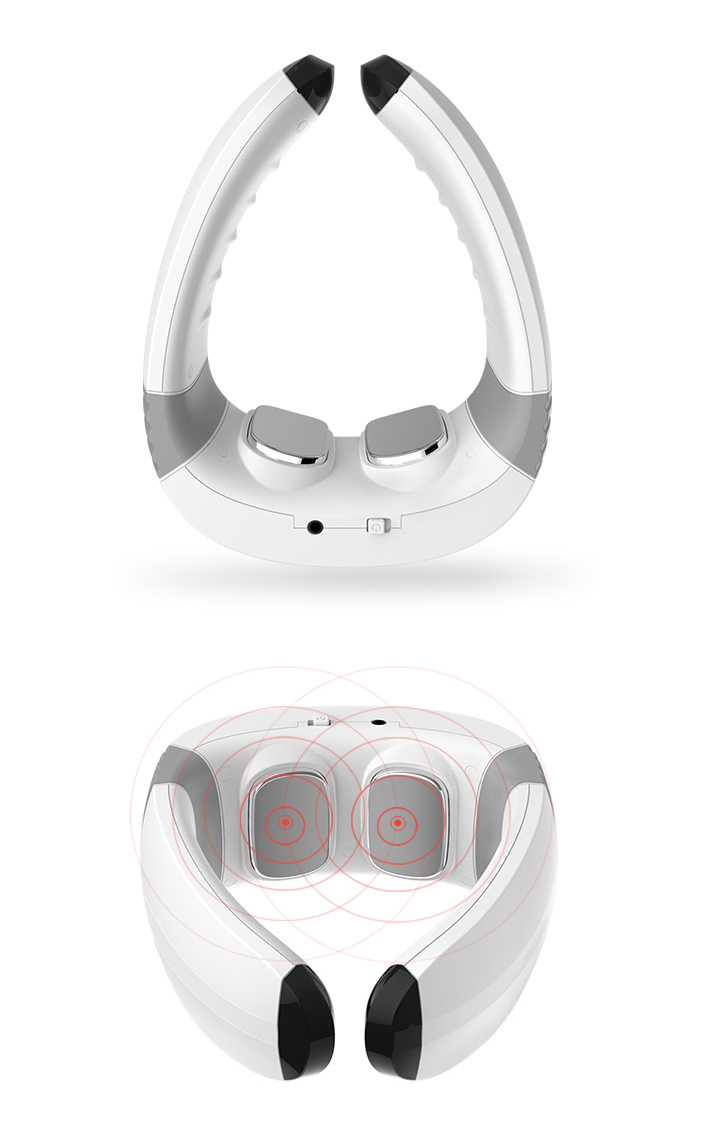 EM1 Rechargeable Neck muscle massager therapy system stems from Chinese Meridian beliefs. Designed with neck curve, this EM1 electric pulse massager adopts the benefits of low frequency electric impulse, far infrared therapy and magnetic therapy to form a high proficient energy fields to enter the deep tissues of the body. Just like professional therapists, EM1 Rechargeable Neck muscle massager can effectively relieve muscle pain and strain due to driving or office work. Two levels of far-infrared heat up to 118°F penetrates neck muscles for optimal relaxation. With the latest automatic lamination technology, EM1 electric pulse massager can easily adjust the electrode according to the neck curve. You can set time from 5 minutes to 30 minutes. Its rechargeable battery can support 6 hours of operation after a three-hour charge.
1. This Rechargeable Neck muscle massager has Wireless remote controller with LCD display.
2. This electric pulse massager has Adjustable temperature settings(High/Low/None) to meet different personal preferences.
3. This Neck muscle massager Conforms to human engineering design, perfectly suites the curve of the neck.
4. This electric pulse massager Combines 4 types of relief: adjustable vibration, low-frequency electrical impulses, Far Infrared Ray (F.I.R.) heat and circular traction.
5. One type of auto combined massage mode (impulse + vibration + heating), two types of auto combined massage modes (vibration + heating or impulse + heating), three types of manual single massage modes of vibration, impulse or heating.
Warnings:
1,Do not use it when sleeping or showering.
2,Do not use it with a pacemaker.
3,Do not use it with other medical electronic devices together.
4, Do not use it near microwave oven or other infrared emitting insturments.
5, Do not use it for children or those who cannot communicate.
6,Do not use it for those who are heat sensitive or skin sensitive.
7,Do not use it with thos who has Been Pregnant,Bleeding disorders, take blood-thinning medication.Fractures,Burns or healing wounds,Severe thrombocytopenia
8, Do not wash it directly with water.
Cleaning and maintaining:
1,Clean the device with a soft and barely-damp towel.
2,Do not clean it with any volatile liquid.
3,Store in a dry and cool place,Avoid direct sunlight and damp.
❤OEM/ODM: We are original electric pulse massager factory in Shanghai,China, we offer electric pulse massager OEM/ODM services and dropshipping services.
If you are looking for electric pulse massager factory,electric pulse massager OEM services,Neck muscle massager ODM services,This is the right place.If you are interested in our products or services,you can contact us.We will give you feedback as soon as possible.Negotiate