Description
This is really best back massager! This shiatsu back massager will offer big relief for your shoulders and neck. The straps are small but this massager gives you a big time massage.With our professional designing,this massager can replace people's hands and give you the same feeling and effects.
RELIEVES SORE MUSCLES: This BM1 shiatsu back massager has Powerful 3-Dimension Deep-Kneading Shiatsu Massage Nodes. The nodes can relax overused and tight muscles (Automatically changes direction every minute); Advanced Heating function soothes aching muscles and can be turned on & off with ease.
4 different Mode: built in a Bi-directional movement control to mimic the motion of in-person massage experience. This best back massager has 4 different mode for better distribution of massage effects.People can choose your favourite mode to have a  excellent experience.
HEAT FUNCTION: With infrared heat, this best back massager can be used to ease muscle tension, stress and promote blood circulation.
SAFE TO USE: This is best back massager. This shiatsu back massager is equipped with Overheat Protection Device & programmed with 15-minute Auto Shut-Off to ensure safety (UL approved power adaptor works with both 110-120V & 220-240V electrical outlet); Car adapter included.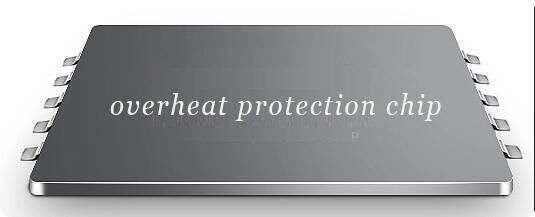 VERSATILE: Ergonomic and compact shiatsu massage pad fits perfectly behind neck and body contours of lower- & upper-back, abdomen, calf, and thigh areas.
CONVENIENT STRAPS: Adjustable Multipurpose Handle Straps allow adjustment of pillow during massage, or can be used to secure the heated neck pillow to your favorite chair.
RISK FREE: We offer an extended 30-day money back guarantee period in which you can return your shiatsu back massager or change new one if it is broken. We will even pay for your return shipping. We also offer a 6 months warranty. If anything happens to your device within the 6 months warranty period, we will send you a tested replacement model or parts at no cost to you. Check the reviews for proof. We offer responsive and helpful customer service support.
Contact us if you want learn more or have any question about this massager!